Thanks for visiting our website! We're promoting some of our insurance products on this page. Please check back later if you can't find something you like.
If you're a high-risk driver, you know how tough it can be to find car insurance. This is where we come in at Curtis Helms Insurance – we can help you find a policy that works for you and your budget!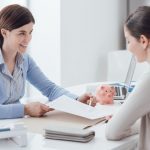 Do you want to save money on insurance? Bundle your policies and get a discount. We'll even throw in a $50 gift card with every quote ($100 in Nov and Dec). Contact us to learn more!