Protect one of your biggest investments – your home – with the right policy.
Do you own a home or vacation home? Are you in the process of purchasing a home? Whether you own a single-family home, townhome, row home, or even a condo, you need home insurance to protect your investment. If you have a mortgage on the property, your lender will also probably require you to have a policy for your home.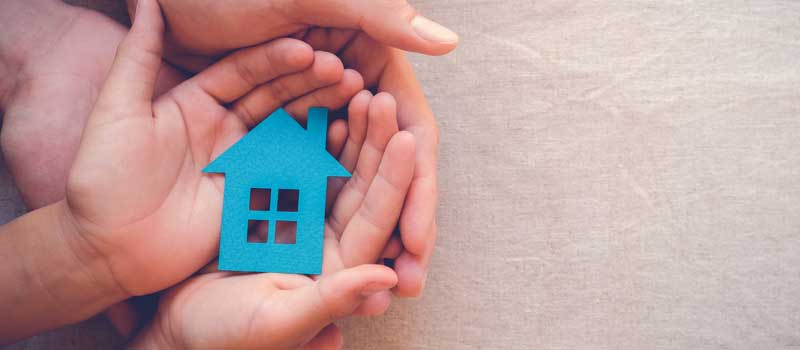 Most standard home insurance policies cover a few basic things, including:
Repair/rebuild—Your home insurance policy can mitigate the expenses you face when you need to either repair or rebuild your home. For example, if it snows and your roof caves in, your policy would cover the expense associated with repairing your roof and any other damaged components.
Temporary living expenses—If you're unable to stay in your home during repairs, your policy may cover the cost of a hotel.
Injuries and lawsuits—If you or one of the members of your family is responsible for someone else's injuries or damages while on your property, your home insurance policy can pay for any expenses that arise.
Personal possessions—If your clothes, furniture, electronics, etc. get stolen or damaged in a flood, fire, or other disastrous event, your home insurance policy can pay to replace them.
High standards & utmost integrity!
"This family business has covered all my insurance needs for many years. They have not only met but exceeded all my expectations. Friendly service with high standards & utmost integrity!"
★★★★★ Charles G.
Home Insurance
Whether you own a single-family home, townhome, row home, or even a condo, you need home insurance to protect your investment.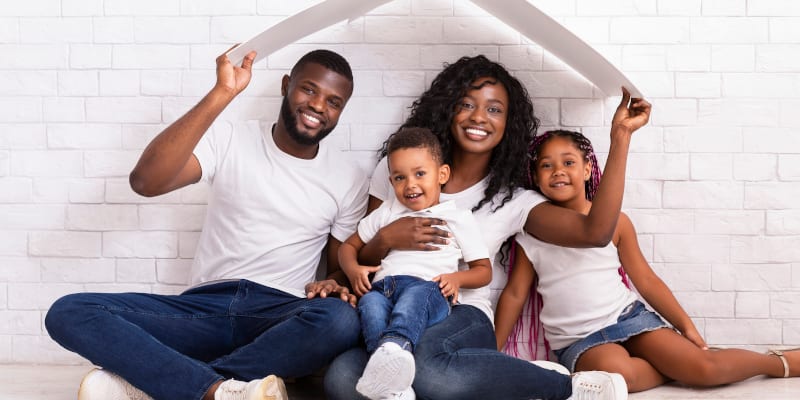 Life Insurance
Protect your future and your loved ones by securing a life insurance policy specific to your situation.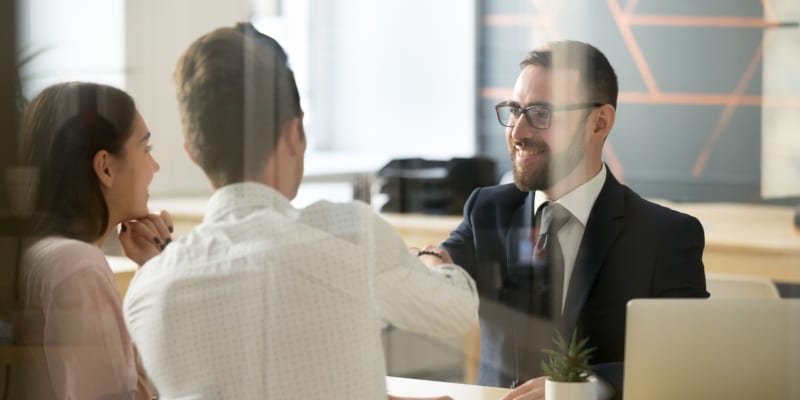 Commercial Insurance
Mitigate risk and reduce liability by turning to us to update your business' commercial insurance portfolio.
Our family-run company wants to help insure your family.
Home insurance is a critical aspect of home ownership, so if you want to update your coverage, renew a policy, or find a different one, our team at Curtis Helms Insurance is here for you. Contact us today to find out more about our insurance solutions in Charlotte, North Carolina!
FAQs About Home Insurance
Here at Curtis Helms Insurance, we know that your home is important to you, and we want to help you do what's best for it. Our team offers high-quality home insurance to help you protect your investment. If you have questions about home insurance, we encourage you to keep reading to find the answers you need below. (If we didn't get to your question in this article, feel free to reach out to us directly.)
What does home insurance cover?
Most standard insurance policies cover the costs of home repairs or rebuilds, temporary housing arrangements, personal property damage or theft, and liability. In other words, if your home or belongings are damaged, your insurance will pay to replace or repair them. Your policy will also cover the cost of a rental home if your existing home becomes temporarily uninhabitable and will cover any legal or medical expenses you may face as the result of a liability lawsuit.
What does home insurance NOT cover?
Most home insurance policies do not cover flood or earthquake damage, but you can buy separate policies to cover you in those circumstances. In addition, home insurance won't pay for repairs if the company finds that the damage was caused by a lack of proper maintenance.
Is there a way to lower my home insurance rate?
Most home insurance companies offer a discount for homes that have a security system installed, as the system lowers the risk of the property being robbed or vandalized. If you are looking for additional ways to lower your rate, just give us a call to consult our experts.
Why Choose Curtis Helms Insurance?
As an independent agency, we can provide different quotes offered by the most reasonable insurance companies. We can get rates that meet your personal or business needs, so feel free to contact us today to discuss your options and receive your free, instant quote.
See what some of our satisfied clients are saying about our insurance company.
It is one of the few places that feels like they really want to do their best to help get you the best deal for the best price. Rebecca has been exceptional to work with, very prompt, respectful, helpful, and knowledgeable. Thank you so much!
Paula Emrich
13:59 28 May 23
My family has always deal with Curtis insurance,and I will always to continue to used his services, the agent he has working for his company is outstanding, they go way beyond to get you the best deal
Teressa Brown
20:24 26 May 23
Absolutely the best Insurance Agent!
Kevin Desmore
00:22 23 May 23
Excellent service always if I have a need or service changes they are there to work for me deligent. Thank you Alex and Curtis.
Evelyng Corea
19:29 11 May 23
Tha 5 Futta Torrence
15:10 10 May 23
Xavier Rivera
14:45 04 May 23
I've been dealing with Curtis helms for years and I love the entire company, they're very nice, polite and respectful, just all around GREAT people who treat you like family...
Sincere Hunter
13:50 04 May 23
This Agency is awesome. Chris is a GREAT GUY!!! I'm new to Charlotte, NC and he told me the steps over the phone to help me get NC plates and a Drivers License. He even helped me get new renters insurance for my new apartment. The receptionist is also friendly and helpful. Lets be honest, Insurance isn't the happy happy fun time thing to deal with, but Chris and his agency make getting it fast and easy!!!
Buckdodgers1906
20:57 03 May 23
Great company to do business with!!!
Terether Webb
13:42 28 Apr 23
Always a personal one on one to really get the full details of what you buying.
Devin Miles
21:11 25 Apr 23
Jose Gonzalez
11:18 20 Apr 23
Nice friendly staff..fast friendly service
Dallas Gordon
21:31 14 Apr 23
Love them, been with them for over 20 years
DianeChermain SorycEsetok
20:47 13 Apr 23
I have been with Curtis Helms Insurance since I graduated college in 2006. I love them. I tell everyone about them. Even my renters insurance is thru them. I give them 100 stars if I could. Everyone who I tell to use them is just as pleased. I love them like family. They support everything. Just great ppl and company. I wouldn't go anywhere else.
Luvleeh Poetiklocks
13:23 13 Apr 23
I have used them since forever and would not use anyone else
Sabrina Jacobs
20:06 11 Apr 23
Chris is always helpful and looking for a way to save his customers money.
Brooke Wright Morris
20:54 10 Apr 23
Amir Waite
19:12 04 Apr 23
Best insurance company I have ever dealt with! Great, helpful, friendly and always there no matter what the need is!
Amy Forrest
15:55 03 Apr 23
Great company Big ups to Greg he did a fantastic Job of helping me find the best quote for me! Thank you!
Anna Howard
21:50 31 Mar 23
Great personalized service that far above the rest
Bobby Jones
15:48 27 Mar 23
These guys & gals are awesome. Mr and Mrs Curtis Helms laid a solid foundation for excellent customer service that will continue. Love this agency and would recommend it to anyone. They care and it shows. I appreciate you all 😁
Mary McKnight
21:36 10 Mar 23
Tony Martin
01:12 10 Mar 23
This is an amazing company I have dealt with them for years and they always provide immaculate service and affordable prices forever greatful..I would recommend them to anyone!!!
Ajeya Sage
15:11 07 Mar 23
Chris explained all aspects of the policy and answered all of my questions as any professional could. He provided me with all the info I needed to make an informed decision.I would definitely recommend him and his company to any friend.Thanks, again Chris.
Winston "TradeHacker" Daley
14:29 07 Mar 23
They're awesome insurance company I've had them for almost 5 years they move faster friendly and they make sure you're okay they're an amazing team
Bee Mitchell
14:41 02 Mar 23
Professional friendly nice very welcoming
Theodore Wallace
14:22 02 Mar 23
When my insurance company tripled my rate when i added a new driver, Chris Helms worked very hard to find a policy that would fit my budget. I am very grateful to him and the staff for such courteous service
Tamara Brown
22:19 27 Feb 23
Guaranteed me a lower quote than my current provider. Let's just say I'm team Helms now. They definitely got me a fair quote and I'm thankful for it.
Lacherica Hemphill
22:34 24 Feb 23
I have been dealing with Curtis Helms for maybe three to four years, I haven't had a problem with them so far. Very nice ppl.
Cathy Bostic
19:56 23 Feb 23
Greg is always friendly and helpful.
Dawn Marshall
19:02 20 Feb 23
I've been using Curtis Helms for over 20 years. I always refer family, friends, or anyone who is looking for insurance
David J. Jones
13:32 18 Feb 23
They took their time with the quote, but it was to get the best price and make sure nothing was missed.
Ashley Gonzalez
14:36 15 Feb 23
Awesome experience with Curtis Helms Insurance and have/will continue to recommend this Insurance company.
Alexander Y Goode
18:37 03 Feb 23
It was fast and easy going with my first time. Great assistants. Thank you
Draper Laney
16:02 30 Jan 23
Very much enjoyed my experience using Curtis Helms agency. I came from MD to NC and out of all agencies I called, they got me the best deal and had the best communication. Chris and Katherine were who I usually spoke to and they were incredibly helpful and friendly. I will be calling here first if I am back in NC again.
Quindlan Bero
14:06 30 Jan 23
Love them been with them for years in more to come
Travis Adams
15:52 26 Jan 23
The best.Better then the big guys and believe me I've tryed them.
Charles Hoyle,Sr
15:07 24 Jan 23
Thank you for all your help!!
Nilda Delgado
23:50 18 Jan 23
NEVER Disappointed!!! Awesome Staff/Family! Rebecca is AWESOME! 👍😊😁
Ulla Williams
20:26 17 Jan 23
Our insurance plans will ensure your peace of mind.
Make sure you get the coverage that's right for your unique situation.
Similar Services We Offer: