Protect one of your biggest investments – your home – with the right policy.
Do you own a home or vacation home? Are you in the process of purchasing a home? Whether you own a single-family home, townhome, row home, or even a condo, you need home insurance to protect your investment. If you have a mortgage on the property, your lender will also probably require you to have a policy for your home.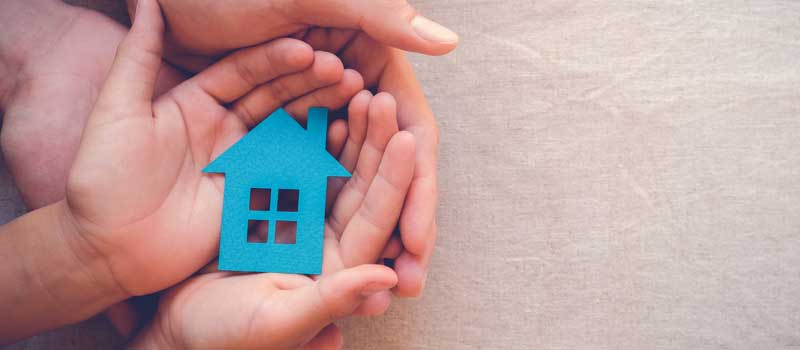 Most standard home insurance policies cover a few basic things, including:
Repair/rebuild—Your home insurance policy can mitigate the expenses you face when you need to either repair or rebuild your home. For example, if it snows and your roof caves in, your policy would cover the expense associated with repairing your roof and any other damaged components.
Temporary living expenses—If you're unable to stay in your home during repairs, your policy may cover the cost of a hotel.
Injuries and lawsuits—If you or one of the members of your family is responsible for someone else's injuries or damages while on your property, your home insurance policy can pay for any expenses that arise.
Personal possessions—If your clothes, furniture, electronics, etc. get stolen or damaged in a flood, fire, or other disastrous event, your home insurance policy can pay to replace them.
High standards & utmost integrity!
"This family business has covered all my insurance needs for many years. They have not only met but exceeded all my expectations. Friendly service with high standards & utmost integrity!"
★★★★★ Charles G.
Home Insurance
Whether you own a single-family home, townhome, row home, or even a condo, you need home insurance to protect your investment.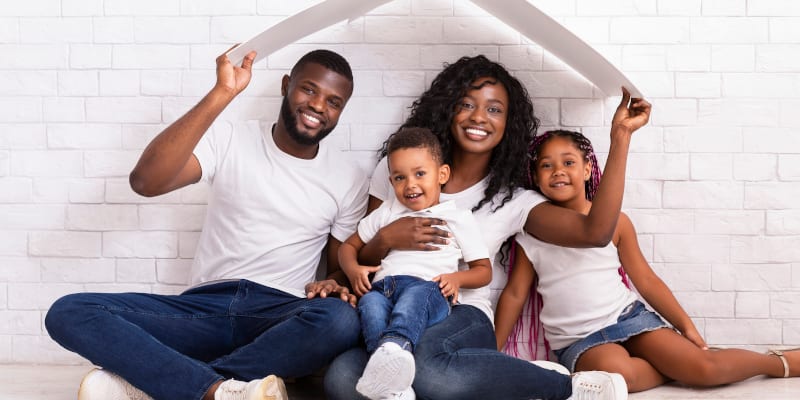 Life Insurance
Protect your future and your loved ones by securing a life insurance policy specific to your situation.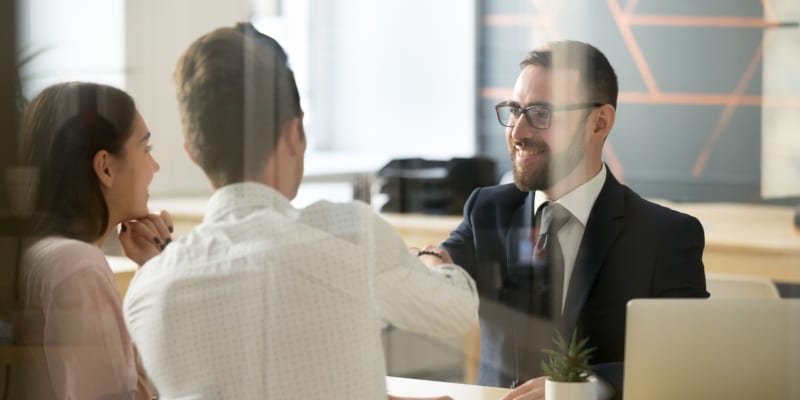 Commercial Insurance
Mitigate risk and reduce liability by turning to us to update your business' commercial insurance portfolio.
Our family-run company wants to help insure your family.
Home insurance is a critical aspect of home ownership, so if you want to update your coverage, renew a policy, or find a different one, our team at Curtis Helms Insurance is here for you. Contact us today to find out more about our insurance solutions in Charlotte, North Carolina!
FAQs About Home Insurance
Here at Curtis Helms Insurance, we know that your home is important to you, and we want to help you do what's best for it. Our team offers high-quality home insurance to help you protect your investment. If you have questions about home insurance, we encourage you to keep reading to find the answers you need below. (If we didn't get to your question in this article, feel free to reach out to us directly.)
What does home insurance cover?
Most standard insurance policies cover the costs of home repairs or rebuilds, temporary housing arrangements, personal property damage or theft, and liability. In other words, if your home or belongings are damaged, your insurance will pay to replace or repair them. Your policy will also cover the cost of a rental home if your existing home becomes temporarily uninhabitable and will cover any legal or medical expenses you may face as the result of a liability lawsuit.
What does home insurance NOT cover?
Most home insurance policies do not cover flood or earthquake damage, but you can buy separate policies to cover you in those circumstances. In addition, home insurance won't pay for repairs if the company finds that the damage was caused by a lack of proper maintenance.
Is there a way to lower my home insurance rate?
Most home insurance companies offer a discount for homes that have a security system installed, as the system lowers the risk of the property being robbed or vandalized. If you are looking for additional ways to lower your rate, just give us a call to consult our experts.
Why Choose Curtis Helms Insurance?
As an independent agency, we can provide different quotes offered by the most reasonable insurance companies. We can get rates that meet your personal or business needs, so feel free to contact us today to discuss your options and receive your free, instant quote.
See what some of our satisfied clients are saying about our insurance company.
Just down home friendly Professionals. M a ke you want to do business with them and I am a picky person. I love Mr and Mrs Helms and the whole crew. ❤️ My Agent for life!!!
Corine Thomas
12:43 26 Sep 23
Annette Boyd
07:58 21 Sep 23
Can't say enough good things about Curtis Helms Insurance. They have been so extremely helpful to us over the years, never a bad experience. Highly recommend !!
Takieah Flax
01:54 21 Sep 23
I have been with Curtis Helms Insurance for over 10 years and they are the best. Mr Curtis always made sure I was taken care of and always gave my husband and I great advice. Mrs Betty is sweet as pie.
Chaquita Smith
15:52 18 Sep 23
Very helpful And professional
Andy Mcmillan
19:03 15 Sep 23
Friendly staff great service best prices
Cam Camodadon
18:34 12 Sep 23
I am so grateful for having an agent like Chris Helms. He's professional and really cares for my well being. Most agents don't take the time to give you better options when your insurance cost increases. That's why I recommend Mr. Helms to homeowners because he's the agent that looks out for your best interest. God Bless Him ALWAYS...☺
Karen Howard
20:08 06 Sep 23
rosy harmison 😀
15:45 25 Aug 23
Great company to do business with!!!
Terether Webb
12:52 25 Aug 23
It is one of the few places that feels like they really want to do their best to help get you the best deal for the best price. Rebecca has been exceptional to work with, very prompt, respectful, helpful, and knowledgeable. Thank you so much!
Paula Emrich
14:57 24 Aug 23
Helms insurance is a great place to go for all your insurance needs. I have been with this wonderful family owned business for over 15 years. They are friendly, personable, professional, and care about you and providing the best for your family.
I've been dealing with hams Curtis Helms insurance for about 3 1/2 years and I'm gonna tell you my experiences with this insurance company has been the best since I have gotten my license
Emily Dixon
00:44 23 Aug 23
The experience was greatHe made doing business with Helms incredibly easy.Truly appreciate him
vannessa douglas
22:53 22 Aug 23
I have been with Curtis Helms for 20 years. My children go there now. They alway find the best rate. They never forget my birthday. To Curtis, Chris, and Mrs. Helms thank you for everything ❤️.
Carmen Davis
20:37 21 Aug 23
Great Respectful People and Very affordable insurance at Great Rates and Customer Service
Jacquelene Howze
21:10 18 Aug 23
I have used them since forever and would not use anyone else
Sabrina Jacobs
21:41 15 Aug 23
Greg, Betty and Curtis ALL give me great service with every interaction. Just today Greg followed through and gave me a reminder call to update my insurance carrier before payment was due to my current one. I recommend Curtis Helms for your car insurance needs!
Mary Gillespie
20:24 15 Aug 23
They wère nice people now they rise the rent so high so nobody cant pay they rent in they are liers in they are taking people money
Shawanna Watson
03:47 12 Aug 23
I have sure Curtis Helms for years and ALWAYS HAD GREAT SERVICE AND THEY TAKE THEIR TIME TO ANSWER ANY QUESTIONS.
Garmon Moore
22:48 09 Aug 23
HELMS HAVE A VERY NICE STAFF
Carmencita Ellison
16:53 08 Aug 23
Curtis and his family has been good to me and mine.
Jennifer Gist
21:40 31 Jul 23
Really great people to work with!!!! Very friendly and hospitable!!!! Thank you so much
Helms will find you the best deal and price.
Veda Crawford
19:27 26 Jul 23
They take care of you like you're one of the family cuz it's a business own family 👍🏾✌🏾😁
Livewire Jay
18:57 25 Jul 23
I have been doing business with Curtis Helms Insurance for 25+ years. It is a professionally run family business and I've met them all. I don't have enough space to type all of the accolades they deserve so I'll end this with you can't go wrong or would regret trusting them with all of your insurance needs. 🙂
W. M. Thomas
18:15 25 Jul 23
Lonnie Davis
16:20 25 Jul 23
This agency is above the rest, by far! I have been with them for many years, i moved to another state and could not use them there but I missed their customer service and honesty. They truly advocate for others, they go out of their way to help their customers and truthfully I could not say enough about them. As soon as i moved back to NC, i called them and they took care of all of my policy needs. Wonderful family, honest and ethical. Thank you all for always taking such amazing care of me and my family.
Coach Lora
07:10 21 Jul 23
The best!!! I've been with Curtis Helms agency for over 20 years. Highly recommend.
Leah Barcomb
17:03 18 Jul 23
Me and my family (mom, dad, brother, sisters) have been dealing with Curtis helms for years and I love the entire company, they're very nice, polite and respectful, just all around GREAT people who do GREAT business and treat you like family...
Sincere Hunter
19:01 17 Jul 23
Really wonderful people feel like family
Ricky witherspoon
21:36 07 Jul 23
The best people to have helping and dealing with your auto coverage. Wonderful company. I've been with them over 30 yrs. Can't imagine not having Curtis helms insurance on my side
michele lefler
18:28 07 Jul 23
Great People, Great Prices,& Big Hearts.
Lakisha Bennett
15:42 07 Jul 23
Best ever 10+ years with them always have been no matter how many time I restart my policy
chasite hudson
15:49 05 Jul 23
Excellent service always if I have a need or service changes they are there to work for me deligent. Thank you Alex and Curtis.
Evelyng Corea
07:18 01 Jul 23
Always have affordable prices and friendly staff
King Krook
19:56 29 Jun 23
Greg is very professional. He gives you details. Great customer service.
Edward Ivey
16:44 25 Jun 23
I just simply love them.. Excellent service..
Korean Jones
19:27 22 Jun 23
Very friendly and helpful
Melina Stanton
21:15 21 Jun 23
Gwendolyn Dixon
20:42 20 Jun 23
The team worked very hard to get me the best quote for my family. Greg Alex and the young lady (sorry I forgot your name) but you all shined in assisting me
Crystal Johnson
12:59 16 Jun 23
Simply the best in the business!
Bobby Jones
02:23 14 Jun 23
Very professional, helpful and kind
Terry Evans
10:48 13 Jun 23
This company will find and fix any problems on your policy. They will also give you a call to make sure you're satisfied
Lothario Whitley
15:56 09 Jun 23
Best insurance company in the city!... family owned and operated real down home people... they're the best!
Leonda Taylor
20:47 08 Jun 23
I was worried about getting insurance because i have points on my licenses but Greg had me smoothered and covered. Greg took care of me from beginning to end at eases and a better rate than anyone i called. I look forward to doing business with Curtis Helms insurance
meka burgin
18:58 07 Jun 23
Great company highly recommended
Khary Brown
16:24 07 Jun 23
This is the best insurance company around I highly recommend there service
Buzz Littlejohn
18:05 01 Jun 23
My family has always deal with Curtis insurance,and I will always to continue to used his services, the agent he has working for his company is outstanding, they go way beyond to get you the best deal
Teressa Brown
20:24 26 May 23
Absolutely the best Insurance Agent!
Kevin Desmore
00:22 23 May 23
Tha 5 Futta Torrence
15:10 10 May 23
Our insurance plans will ensure your peace of mind.
Make sure you get the coverage that's right for your unique situation.
Similar Services We Offer: