Protect one of your biggest investments – your home – with the right policy.
Do you own a home or vacation home? Are you in the process of purchasing a home? Whether you own a single-family home, townhome, row home, or even a condo, you need home insurance to protect your investment. If you have a mortgage on the property, your lender will also probably require you to have a policy for your home.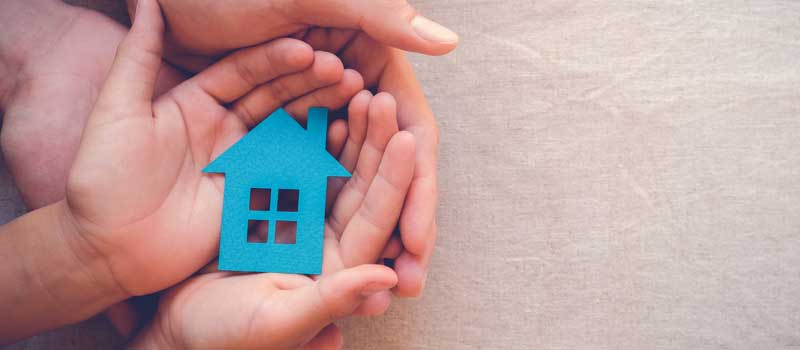 Most standard home insurance policies cover a few basic things, including:
Repair/rebuild—Your home insurance policy can mitigate the expenses you face when you need to either repair or rebuild your home. For example, if it snows and your roof caves in, your policy would cover the expense associated with repairing your roof and any other damaged components.
Temporary living expenses—If you're unable to stay in your home during repairs, your policy may cover the cost of a hotel.
Injuries and lawsuits—If you or one of the members of your family is responsible for someone else's injuries or damages while on your property, your home insurance policy can pay for any expenses that arise.
Personal possessions—If your clothes, furniture, electronics, etc. get stolen or damaged in a flood, fire, or other disastrous event, your home insurance policy can pay to replace them.
High standards & utmost integrity!
"This family business has covered all my insurance needs for many years. They have not only met but exceeded all my expectations. Friendly service with high standards & utmost integrity!"
★★★★★ Charles G.
Home Insurance
Whether you own a single-family home, townhome, row home, or even a condo, you need home insurance to protect your investment.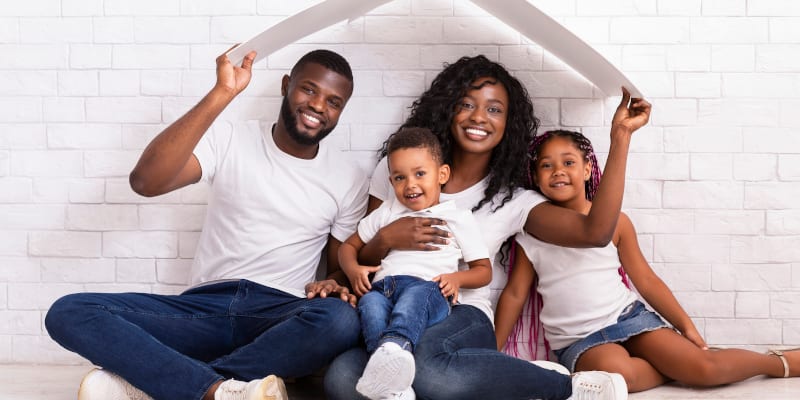 Life Insurance
Protect your future and your loved ones by securing a life insurance policy specific to your situation.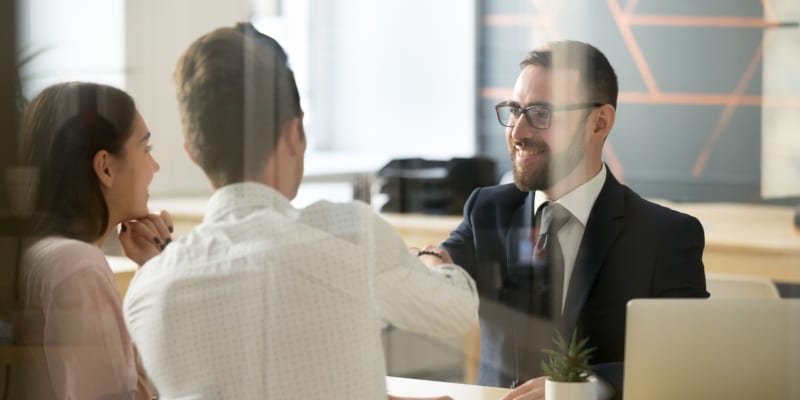 Commercial Insurance
Mitigate risk and reduce liability by turning to us to update your business' commercial insurance portfolio.
Our family-run company wants to help insure your family.
Home insurance is a critical aspect of home ownership, so if you want to update your coverage, renew a policy, or find a different one, our team at Curtis Helms Insurance is here for you. Contact us today to find out more about our insurance solutions in Charlotte, North Carolina!
FAQs About Home Insurance
Here at Curtis Helms Insurance, we know that your home is important to you, and we want to help you do what's best for it. Our team offers high-quality home insurance to help you protect your investment. If you have questions about home insurance, we encourage you to keep reading to find the answers you need below. (If we didn't get to your question in this article, feel free to reach out to us directly.)
What does home insurance cover?
Most standard insurance policies cover the costs of home repairs or rebuilds, temporary housing arrangements, personal property damage or theft, and liability. In other words, if your home or belongings are damaged, your insurance will pay to replace or repair them. Your policy will also cover the cost of a rental home if your existing home becomes temporarily uninhabitable and will cover any legal or medical expenses you may face as the result of a liability lawsuit.
What does home insurance NOT cover?
Most home insurance policies do not cover flood or earthquake damage, but you can buy separate policies to cover you in those circumstances. In addition, home insurance won't pay for repairs if the company finds that the damage was caused by a lack of proper maintenance.
Is there a way to lower my home insurance rate?
Most home insurance companies offer a discount for homes that have a security system installed, as the system lowers the risk of the property being robbed or vandalized. If you are looking for additional ways to lower your rate, just give us a call to consult our experts.
Why Choose Curtis Helms Insurance?
As an independent agency, we can provide different quotes offered by the most reasonable insurance companies. We can get rates that meet your personal or business needs, so feel free to contact us today to discuss your options and receive your free, instant quote.
See what some of our satisfied clients are saying about our insurance company.
Awesome experience with Curtis Helms Insurance and have/will continue to recommend this Insurance company.
Alexander Y Goode
18:37 03 Feb 23
This Agency is awesome. Chris is a GREAT GUY!!! I'm new to Charlotte, NC and he told me the steps over the phone to help me get NC plates and a Drivers License. He even helped me get new renters insurance for my new apartment. The receptionist is also friendly and helpful. Lets be honest, Insurance isn't the happy happy fun time thing to deal with, but Chris and his agency make getting it fast and easy!!!
Buckdodgers1906
20:57 31 Jan 23
It was fast and easy going with my first time. Great assistants. Thank you
Draper Laney
16:02 30 Jan 23
Very much enjoyed my experience using Curtis Helms agency. I came from MD to NC and out of all agencies I called, they got me the best deal and had the best communication. Chris and Katherine were who I usually spoke to and they were incredibly helpful and friendly. I will be calling here first if I am back in NC again.
Quindlan Bero
14:06 30 Jan 23
I've been dealing with Curtis helms for years and I love the entire company, they're very nice, polite and respectful, just all around GREAT people who treat you like family...
Sincere Hunter
15:43 27 Jan 23
Love them been with them for years in more to come
Travis Adams
15:52 26 Jan 23
Love them, been with them for over 20 years
DianeChermain SorycEsetok
14:46 26 Jan 23
The best.Better then the big guys and believe me I've tryed them.
Charles Hoyle,Sr
15:07 24 Jan 23
Thank you for all your help!!
Nilda Delgado
23:50 18 Jan 23
NEVER Disappointed!!! Awesome Staff/Family! Rebecca is AWESOME! 👍😊😁
Ulla Williams
20:26 17 Jan 23
Dwight Thompson
19:01 06 Jan 23
Been there for years good service
Phyllis Mckinney
22:32 05 Jan 23
I have been with the Helms family for a few years their very friendly and helpful I enjoy doing business with Curtis Helms.
Latonya Evans
21:36 05 Jan 23
Pamela Pittman
16:10 05 Jan 23
There always the atmosphere of family when visit Curtis helm insurance.thanks
teresa brice
16:01 03 Jan 23
Great customer service! We ended up changing all of our policies over to Curtis Helms. He provided us quotes with multiple options right away and followed up to make sure we understood them. The transition was seemless
Dawn Minutole
12:24 31 Dec 22
Yes I would recommend this company to a friend. Rebecca was my insurance agent and she was great and very easy to talk to and explained everything very well.
Angel Holmes
06:17 30 Dec 22
Very helpful and the staff is always pleasant. Prices can use a little consideration.
Reggie Gooch
19:04 23 Dec 22
Very friendly, helpful, and professional!
Melanie Elliott
00:10 23 Dec 22
They are a great insurance provider. They really go the distance for their clients.
Ryan Harden
14:34 22 Dec 22
Chris has a very personalized service, if you are in the market for a great insurance company please visit
Kelvin Miller
14:25 19 Dec 22
Great company highly recommended
Khary Brown
16:01 16 Dec 22
I love this insurance. They care
Danielle Erwin
15:38 16 Dec 22
Amazing Family Businesses been going here for years they will get you right where you Need to be.
Arianna Moultry
16:10 09 Dec 22
Would never use anyone else!!!!
don jordan
17:07 08 Dec 22
I have had a wonderful experience with this company for over 20 some odd years. They have never failed me they have always been on point they are like family to me and I appreciate them a great deal I've been other places for about a half of a second and came right back home to where I belong this company is great and I would recommend them to the world
Clayton Livingston
17:21 07 Dec 22
Transaction was very professional with both Katherine and Curtis. They were very nice and I felt very comfortable with them and doing business the outcome turned out better than I thought. Thank [email protected]
Fabulous QUEEN Designs Mangum
00:22 06 Dec 22
Rebecca really helped me out with getting me a policy that I could afford.. thanks Curtis helms insurance and Rebecca..
Preston Meeks
22:43 05 Dec 22
I Always have good conversations & good customers service with them I Absolutely recommend 👌🏾
Trell Savage -Topic
20:06 01 Dec 22
JULIANA VILLANOVA
19:56 01 Dec 22
Dallas Gordon
20:18 30 Nov 22
Vonda Franklin (VLURA)
19:32 14 Nov 22
Andrea Moore
17:00 11 Nov 22
This is the best insurance company around I highly recommend there service
Buzz Littlejohn
04:40 11 Nov 22
Becky Black
23:30 10 Nov 22
Great company to do business with!!!
Terether Webb
21:50 10 Nov 22
I've been with them for 15 years the best insurance place ever they will always find u the best deals
Chapo Rico
18:08 08 Nov 22
Best car insurance company in my opinion they are understanding and work with you. They speak to you with respect and no one ever has a rude tone I personally would never change from this insurance company.
Cheyenne Renfro
17:18 08 Nov 22
They are definitely my go to place hands down. Always available, always straight forward answers and never gave bad advice even if they couldn't provide the service. This is why I've always appreciated them.
Richard Cummings
00:55 05 Nov 22
Great insurance company. Accurate amd on point
karlito calledwell
16:18 03 Nov 22
Greg is very professional. He gives you details. Great customer service.
Edward Ivey
13:14 03 Nov 22
Great staff. They are efficient and kind and they get you the help you need in no time at all.
Princess Masukume
15:16 02 Nov 22
My family has always deal with Curtis insurance,and I will always to continue to used his services, the agent he has working for his company is outstanding, they go way beyond to get you the best deal
Teressa Brown
05:23 02 Nov 22
Ive been with them for years, love them ❤️. They are my family now
Ticola Mapp
18:03 01 Nov 22
I loooove this company! Every time I call I receive pleasant greetings, understanding and the best knowledge on the East Coast when it comes to them providing me and my family with the absolute best coverage and pricing for our vehicles. Hands down if your looking for the best coverage call Curtis Helms Insurance Agency.
Devin Lewis
14:56 31 Oct 22
Friendly staff great service
Cam Camodadon
17:43 27 Oct 22
They are awesome and they treat you like family they like my own family tbh. I love these guys and you can't go no where to find the best prices than these guys they are number 1 they been doing this for a very long time. If I was you and you looking for a cheap price for insurance this is the one to call 🤙
Fast, knowledgeable, and affordable- I appreciate their professionalism and timely service.
Robert Flemister
15:39 24 Oct 22
Edward McCollum
19:21 20 Oct 22
I love this agency. Family oriented and professional.
The best at everything they do
Ashley Nevills
16:38 19 Oct 22
Grat prices great people and works with you
Britney Stewart
19:27 12 Oct 22
All staff are friendly and professional! Different insurance policies are adjusted to your needs/safety requirements. Do recommend for local auto insurance.
Shonte' Moser
16:03 11 Oct 22
Our insurance plans will ensure your peace of mind.
Make sure you get the coverage that's right for your unique situation.
Similar Services We Offer: