We'll match you with the right property insurance for your situation.
If you purchase a home, be it your primary residence, vacation home, or investment property, and you have a lender, you will be required to obtain property insurance and keep it in force for as long as the mortgage has a balance still owed. Once the home is paid off or if you purchased it with cash to begin with, you are not required to have property insurance, but it is usually advisable to do so. Here at Curtis Helms Insurance, we encourage everyone to keep their investments sufficiently insured, not only because of the potential for the partial or complete loss of the home, but also for the contents and liabilities involved with being a property owner.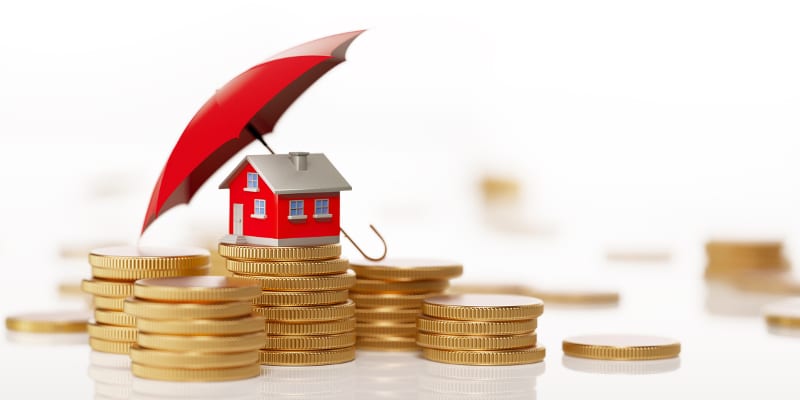 There are many types of property insurance policies with some specific to the type of property and others relating to what coverage you desire, or your lender requires. For example, property insurance for a condo is different than a single-family home because you don't need coverage for aspects that the HOA takes care of. Another example is obtaining property insurance just for contents as a tenant or to cover just the building if you are a landlord. We take the time to learn about the property to be insured, requirements the lender is enforcing, how you will use the property, the personal belongings you need covered, and your risk tolerance level. We also provide the best in personal attention in the Charlotte, North Carolina area.
Whether you are looking to obtain replacement property insurance for a property you already own or would like to discuss coverage on a property you will close on soon, don't hesitate to contact us.
Common Questions About Property Insurance
If you own a home, chances are that you need property insurance. At Curtis Helms Insurance, we can help you find the right property insurance policy, and we've answered some questions about this type of insurance and process down below.
Is property insurance the same as home insurance?
Yes! While property insurance is a broader term that can be used to describe insurance for different types of properties, home insurance and property insurance are often used interchangeably. These policies are designed to protect the home you live in and your legal and financial interests.
Does every homeowner need property insurance?
If you have a mortgage on your home, your lender will require you to have a certain level of property insurance to protect their investment. Once you pay off your house, you don't necessarily need property insurance, but it's still a good idea to have some level of coverage.
What kind of things are included in most property insurance policies?
Most property insurance policies cover significant property damage. For example, if a plumbing leak completely ruins your kitchen, your home insurance policy may pay to take care of some of the damage.
Can you help me find the right property insurance policy?
Yes! This is exactly why we're here. Our goal is to help you find a property insurance policy that adequately protects your home and your interests.
How do I contact you?
All you need to do is give us a call! One of our team members will help you set up a consultation with us to discuss your property insurance needs.
---
At Curtis Helms Insurance, we offer property insurance to those in Charlotte, Monroe, Kannapolis, Mooresville, Hickory, Harrisburg, Raleigh, Greensboro, Winston-Salem, and Wilmington, North Carolina.