As a business owner, you may rely on several commercial vehicles to run your operations and complete daily tasks. Your vehicles are an important business asset, so it's essential to reduce overall risk with a fleet insurance policy.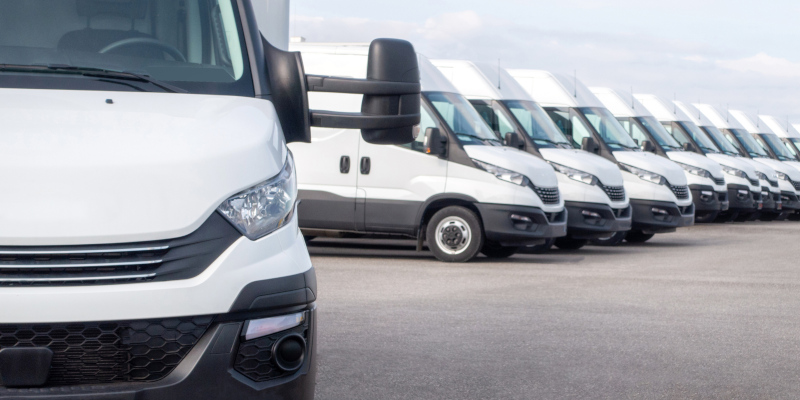 Generally speaking, fleet insurance is the best auto insurance plan to go with if your business relies on two or more vehicles to run its operation. With fleet insurance, you can save money, time, and hassle by removing the need to buy an individual policy for every vehicle in your fleet.
What kinds of vehicles can fleet insurance cover? Some examples include:
Cargo vans you use to transport product from one location to another
Everyday vans, SUVs, and cars you use to go to service appointments
Heavy machinery and forklifts you use to complete construction
Large trucks your operation uses for transport and shipping
To get a fleet insurance policy, your business' vehicles do not all need to be the same. Additionally, you can add multiple drivers to your policy, so that any employee who drives a car from your fleet will be covered in the event of an accident.
Like with most standard car insurance policies, fleet insurance includes property damage liability and bodily injury liability. You can also add specialized coverage to your policy, like uninsured motorist coverage, comprehensive coverage, and collision coverage.
We're here to answer any questions you have about fleet insurance and how it could benefit your business' operations. Contact us today to set up an appointment with our insurance agency.