We buy homeowners insurance for many reasons, mostly because it is a requirement of most banks for you to borrow mortgage money from them. Homeowners insurance, as we know, is there for natural disasters and problems with your home, but did you know that there are other, stranger things that your homeowners insurance will cover? Here are a few examples, but as always, read your policy carefully as each insurance company can write them differently.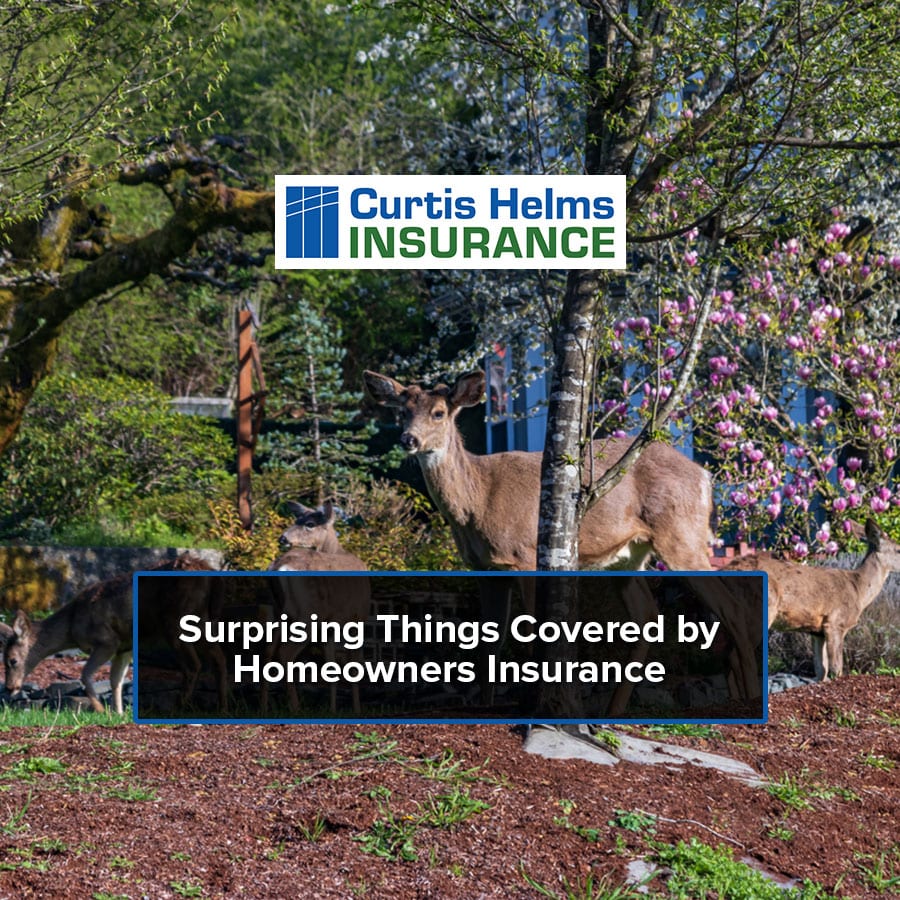 Dog Bites- While your dog might be your best friend, that doesn't mean that he or she loves everyone that walks by your lawn! Some dogs are inherently territorial or more aggressive than others. Should your four-legged friend use their teeth to defend their territory, your homeowners insurance might pay for medical bills, animal or human.
Things from Above- While uncommon, things do fall out of planes, hot air balloons or other aircraft every so often. Even though there is a minute chance you need to worry about this, should something strike your home from above, you can count on most policies to cover the damage.
Animal Damages- If you live in a place frequented by wildlife, you might come to accept their presence as a nuisance. However, should a racoon cause damage in your garage looking for a snack or a family of deer eat their way through your carefully planted garden, your homeowners insurance may cover the damage.

If you have questions about our homeowners insurance policies, here at Curtis Helms Insurance, we would love to talk with you, so give us a call today!