Having the right type and amount of life insurance is part of a responsible financial plan to protect the ones you love. All too often, people are right on top of getting their first life insurance policy and then tend to forget about it other than paying the regular premiums. That could be a mistake because there are many life changes that should have you re-examining your coverage and the beneficiaries. Here are the main times in your life when you should call your insurance agent to discuss your life insurance needs.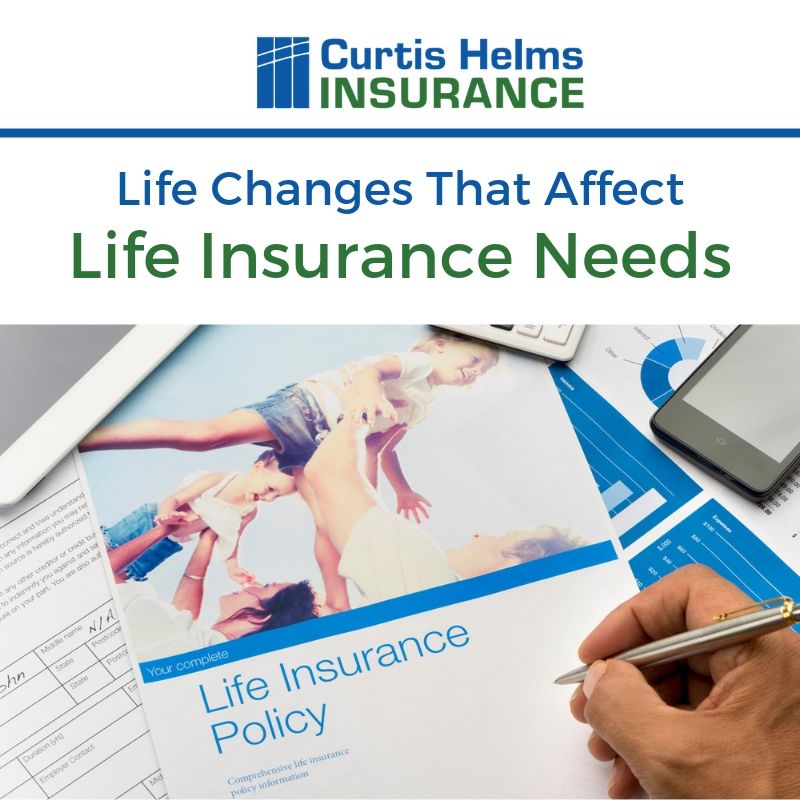 Buying a Home. Consider what would happen if you were no longer around to make the mortgage payments. Would your family end up homeless? Avoid that scenario with a life insurance policy that lasts as long as the mortgage and covers the balance in full. Be sure to get added coverage if you increase the mortgage at a later time for renovations or debt consolidation.
Marriage or Divorce. These life events can mean the need for added life insurance or changing the beneficiary on one you already have. Your goal is to help your new spouse maintain their standard of living should you die. Even if only one of you has an income, it is wise for both to have coverage. An insurance agent can assist with determining the best amount of coverage and discuss under which situations it should be increased or decreased.
Retirement and Estate Planning. A permanent life insurance policy can create a more comfortable retirement and be in place to handle estate taxes and other expenses.
Children. Life insurance is the best way to be sure your children are cared for. It is also not a bad idea to have a smaller policy on your children so that if something were to happen, you'll have the funds for burial. In addition, a permanent life insurance policy can build value over their entire lifetime and set the foundation for their financial responsibility as an adult.
If you would like to discuss life insurance for these life-changing events or to get started with determining the right type and coverage for your current situation, don't hesitate to contact us at Curtis Helms Insurance. We understand the value of life insurance better than most, as a recent loss due to cancer has had an impact on our family. Let us help you be ready with coverage that is more affordable than you might realize.