You're driving, and all of a sudden, your vehicle is off balance thanks to a tire losing air. You pull over and notice one of your tires has gone completely flat. As your car insurance agent, we always want you to be prepared in the event of emergency, so we've put together the steps you should take to change a flat.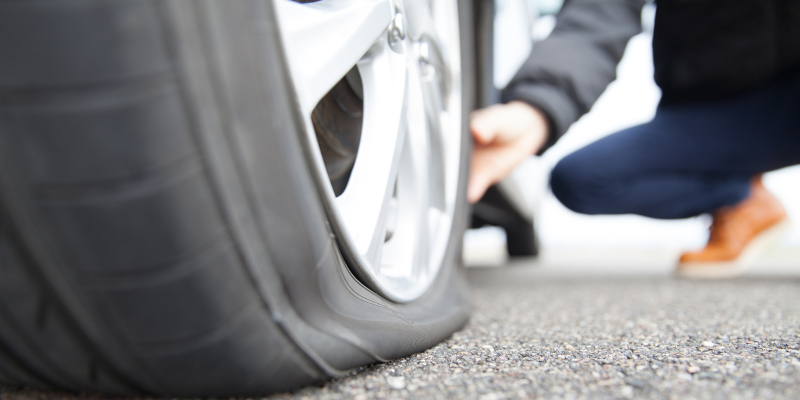 How to change a flat tire:
Pull off to the side of the road and then turn on your vehicle's hazard lights.
Check to make sure you have a spare tire, a wrench, and a jack to change the tire.
Loosen the lug nuts on the spare tire, and then lift your car off of the ground using the jack.
Fully remove the lug nuts from the tire once your car is elevated and remove the flat tire from your car.
Put the spare tire on your car, and then use the wrench to tighten the lug nuts back into place. Slowly start to lower your vehicle as you gradually tighten the lug nuts.
Once your vehicle is fully lowered to the ground, finish tightening the lug nuts on the spare tire, so it is fully secure.
Once your spare tire is on, clean up your tools and then prepare to carefully merge back into traffic. Remember that spare tires are not made to be long-term solutions, so you should drive to a mechanic or tire shop immediately to get a new tire.
As your car insurance agent, we want you to stay safe on the road, and you can call us any time if you want more advice on road safety and protecting your interests with a comprehensive auto insurance policy.